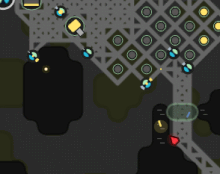 Remotely attacks or heals creeps, or repairs structures. Can be targeted to any object in the room. However, its effectiveness highly depends on the distance. Each action consumes energy.
API
[
]
Properties
[
]
energy - The amount of energy containing in this structure.
energyCapacity - The total amount of energy this structure can contain.
Methods
[
]